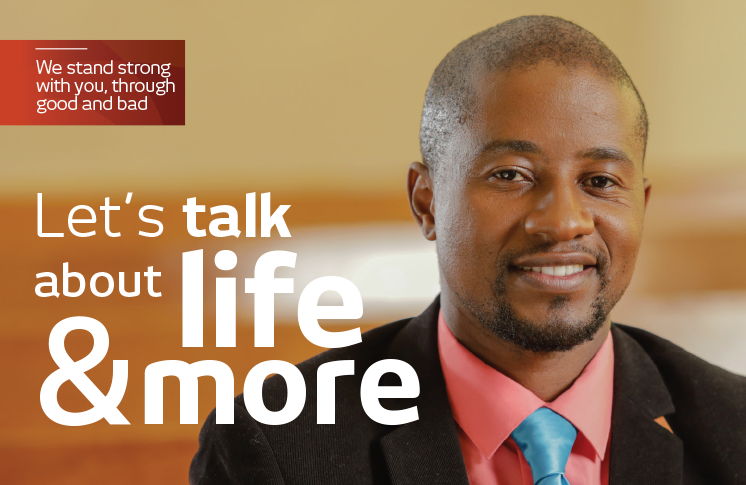 Life is great when you're able to provide well for the people in your life, planning for every risk, and never letting investment opportunities pass you by.
Botswana Life Offers you this and more, by being there to protect your loved ones, even when you're gone. Save, invest and insure with Botswana Life, so you and your family can have the protection, opportunities and advantages you deserve in life.
We're here to help you leave aa legacy to be pround of, for generations to come.
BotswanaLife, Here for Life and More.
WhatsApp 76 242 018, Call 362 3700, SMS "Life&More" to 17337, go to botswanalife.co.bw or contact your Broker or Financial Advisor.