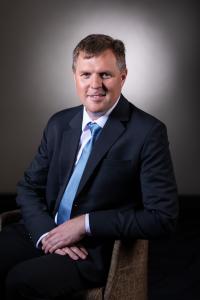 Board Member
Mr. Phillip Van Rooijen has been appointed to the Botswana Life Insurance Limited Board, effective 30 July 2019 He is an esteemed Actuary having received his Bachelor of Science in Actuarial Science from the University of Johannesburg in 1996. He then went on to become a Fellow of the Institute of Actuaries in 2004, before participating in the Management Development Program of Bank Negara Malaysia in 2014. In addition to this, Mr. Rooijen has also obtained verification from the Sanlam Executive Leadership Program in GIBS Johannesburg and the Financial Institutions Directors Education (FIDE) in 2015. 
Currently,  Mr. Van Rooijen serves as the General Manager of Client and Product Strategy at Sanlam Emerging Markets (SEM), an organization he has been with since 2011. He began his tenure as the Head of Risk and Actuarial, where his duties included the provision of guidance and support to SEM entities as well as overseeing strategic initiatives such as capital management. 
His wide range of experience spans over 17 years and includes working at Absa as an Actuarial Assistant from 1998 – 2001. This initial role offered him the foundation in Product Development and Management that he has used throughout his career. He has also held a position as Head of Actuarial at Botswana Life Insurance Limited where he was a member of its Executive Management team, as well as Actual Portfolio Manager at Hannover Life Re Africa. 
Mr. Rooijen has held Director positions at MCIS Insurance Malaysia, where he sat as a member of the Remuneration and Risk Committees, and at Sanlam Vida Mozambique.