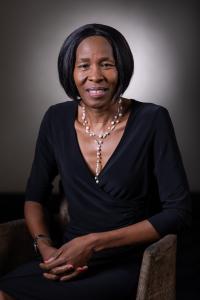 Board Member
Mrs. Catherine Kate Maphage has been appointed to the Botswana Life Insurance Limited Board, effective 8th February 2018. Mrs. Maphage is the Executive Director at both SolarOne Energy as well as Difference Marker T/A Flight Connect Transport & Tourism. She has held the former and latter positions since 2007 and 2013 respectively. Mrs. Maphage's role includes managing each company's assets, aligning and implementing their business strategies, and optimising their financial operations. As part of Botswana Life's Board of Directors, her key responsibilities include; ensuring that the business succeeds, by collectively directing Botswana Life's affairs, whilst meeting the appropriate interest of its stakeholders and shareholders. 
Mrs. Maphage has a wealth of experience in Leadership & Business Management. Before assuming her current position, she previously worked as the Human Resource Director before being promoted to Chief Commercial Officer at Mascom Wireless. This is where she further honed her Sales & Brand Management skills, in addition to her Customer Service Management capabilities. Mrs. Maphage remains a force to be reckoned with, possessing unmatched skills in strategic planning of diverse leading companies.
Her impressive list of expertise includes being goal driven, possessing a high degree of motivation & energy, and notable communication skills. Mrs. Maphage holds a Bachelor of Commerce Degree and a Masters in Business Leadership.