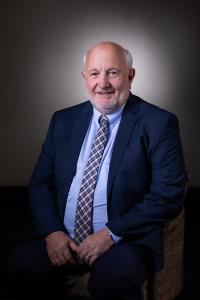 Acting Chairman of the Board
Mr. Kobus Vlok has been appointed to the Botswana Life Insurance Limited Board, effective 14 June 2019. Mr. Vlok is Sanlam's Emerging Markets Chief Executive of Distribution Support and has held this position since January 2019. Mr. Vlok's role includes providing Life Distribution to all the Africa businesses in the SEM cluster. 
A seasoned insurance and investments executive, Mr. Vlok has over 25 years experience of in heading distribution channels and divisions in the South African financial services industry. He has served on the Boards of public and private companies in Life Insurance, Linked Investments and Unit Trusts, Health Insurance, Home Loans, Distribution Services, and Brokerage businesses in various capacities such as Executive Director, Non-Executive Director, and Chairperson. 
Mr. Vlok has previously worked for MCIS Insurance Berhad (Sanlam Life Insurance company in Malaysia) as a Chief Executive Officer. His responsibilities included being accountable for the daily functioning and sustainability of the Life Insurance and Investments public company. In addition to this, Mr. Vlok has worked for Sanlam Personal Finance as a Chief Executive of SPF Distribution. This involved responsibilities such as managing the distribution of all middle and affluent retail products in the Sanlam Group and spearheading its Investment Management Services. Mr. Vlok was also at one point the Executive Director of Sage Life Ltd as well as the Senior Personal Research Officer of Standard Bank Group South Africa. 
With strong business acumen and impressive leadership skills, his qualifications comprise a Bachelor of Commerce from the University Of Pretoria, an MBL in Strategic Planning & Business Leadership from the University of South Africa, and a Post Graduate and Advanced Post Graduate Diploma in Financial Planning from the University of Free State. Mr. Vlok's hobbies include nature conservation, social golf, and photography. He is a proud member of the Harley Davidson Owners Group.